Greece in fall offers some amazing spots where you can see the summer fading away in its most beautiful way. The Agali Gorge Hike is definitively one of those spots just a 2 hours ride away from Athens by car.
I found out about this nice spot here first and then did some additional extension planning via OpenStreetMaps. Obviously the summitpost.org has also some baseline information.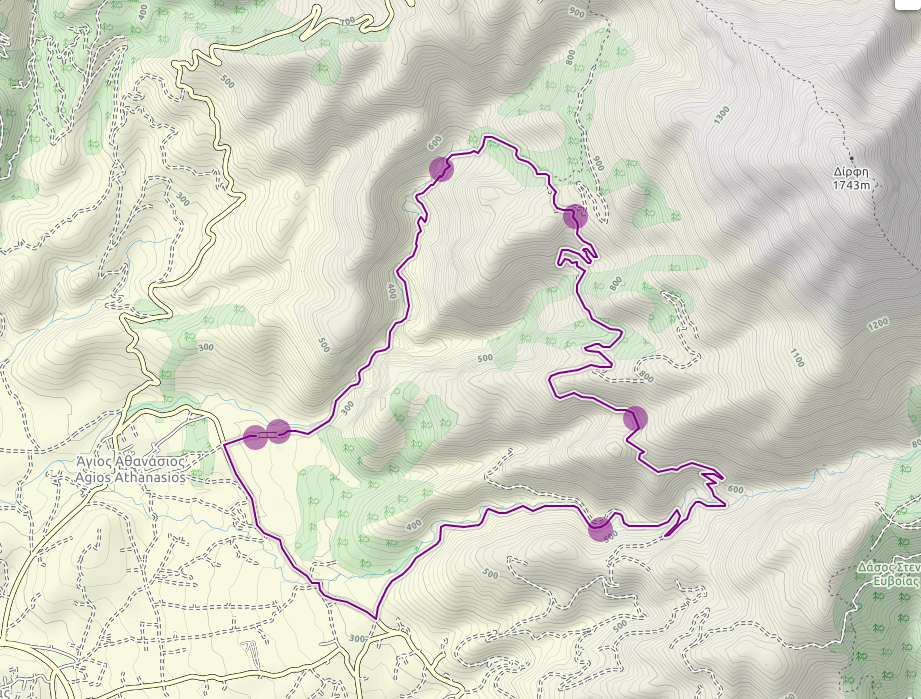 Basically, you start and end at the old sports area close to the town (GPS: 38.60816, 23.79240). You find plenty of space for parking a car there, however, getting there without a car seems to be close to impossible within a reasonable time frame.
In fall, there is little water in the gorge - I assume that this is different in spring. There are some springs on the trail which look trustworthy, but I haven't used them since I brought all water on my own (4-5 liters) for a very sunny and quite hot day (29 degrees).
There are quite a few decent campspots for an overnight stay in case you intend to do a multi-day hike. Also, the trails can easily be extended for 4-5 days of hiking in this area. All in all my hike was 16 km with 700 meters up and down. With breaks this could be done in an easy way in 5 hours approx.
Conclusion: A beautiful hike in fall - I would repeat it again anytime.
Pictures