I already hiked in the Saentis area during winter and summer, this time we focused on the area around the Seealpsee and Ebenalp. This is a very popular area during the good-weather weekends and only an hour drive from Zurich.
The Äscher Restaurant which is also located in this area received some negative publicity in the past years through the mass tourism caused through an Instagram/Facebook hype. I was confused when I saw it - I mean it's a special place for a restaurant, agreed, you can shoot nice photos, agreed, but some of the other views of our 3-4 hours hike where much more stunning than a restaurant. The area around the Saentis is amazing in general and offers so many great views. I do understand why it's such a popular area in Switzerland.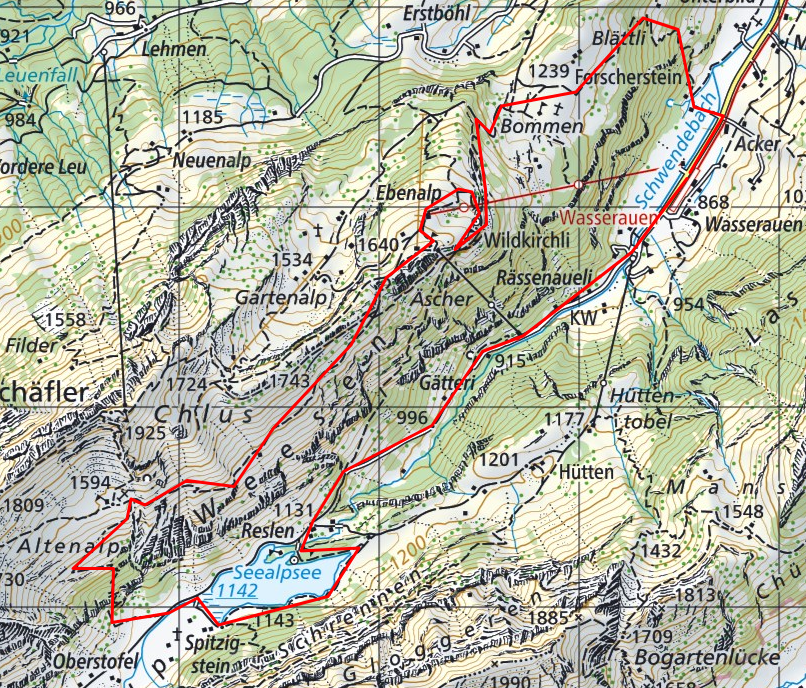 The link to the geo.admin.ch map can be found here.
Pictures