On a hot August day in 2023 (it was around 30 degrees I guess) I took my bicycle down to Lucerne to visit some friend. I let google maps lead me and I was positively surprised: Around 90% of the track was on nice bicycle tracks - solely 10% on busy main streets with plenty of car traffic.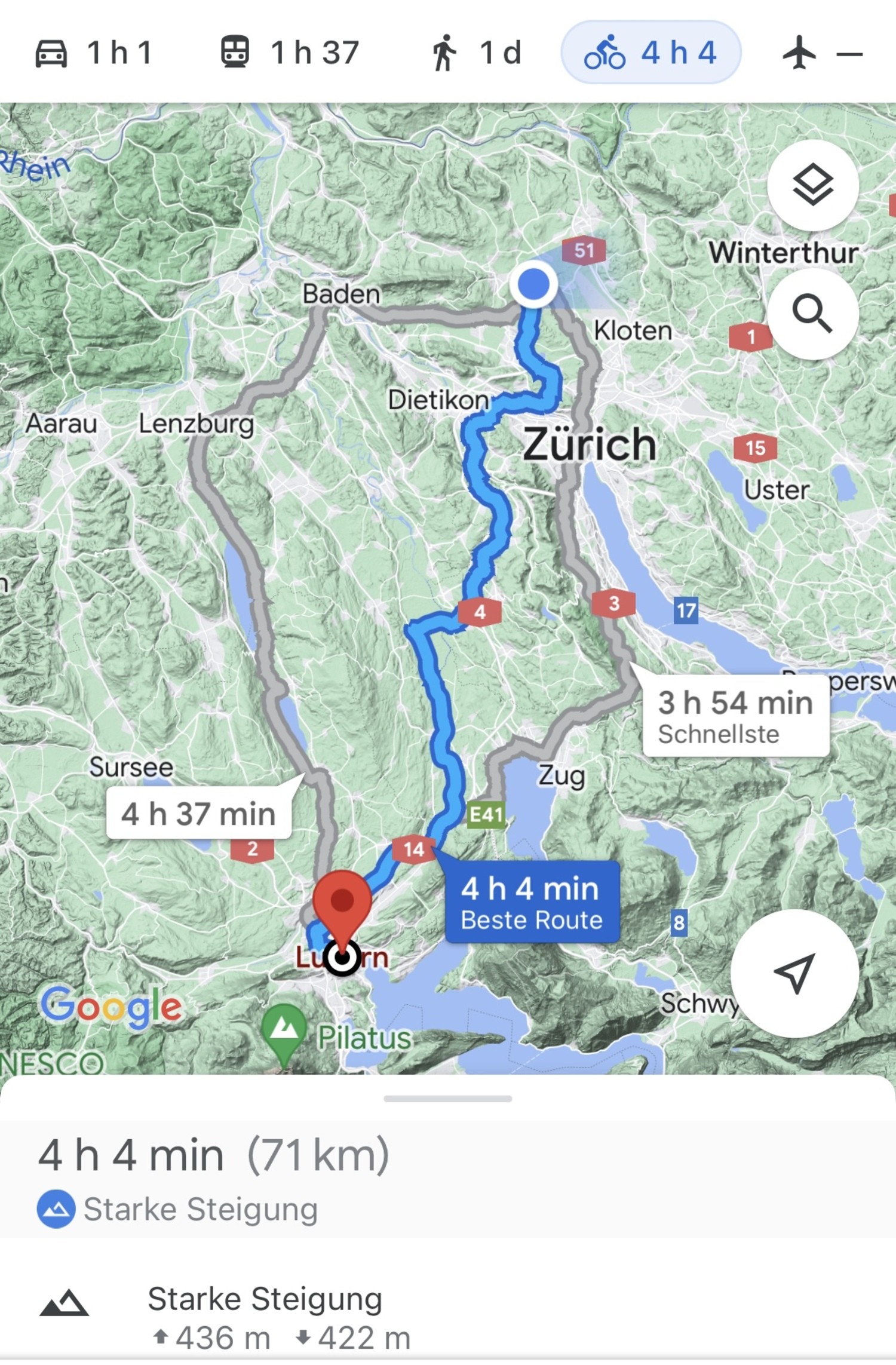 Switzerland has in various parts a quite amazing bicycle track offer - the typical signs you can find on the picture below. By the way, the Swisstopo App is for free and strongly recommended for any kind of hiking & biking activity in Switzerland. Along the Reuss river, you have plenty of possibilities to quickly refresh yourself in cold river water. Also resupply with drinking water is nicely given through puclic wells as can be seen on the picture below.
And in case people wonder whether you can bike 80km with German Birkenstock sandals

: Yes, this works perfectly

.
Pictures