Grindelwald claims that it owns Europe's longest sledging track – well, in fact it doesn't matter. What matters is: sledging in Grindelwald is a great experience.
Below, you can find the trip we did already for various years now and which takes you basically a complete day.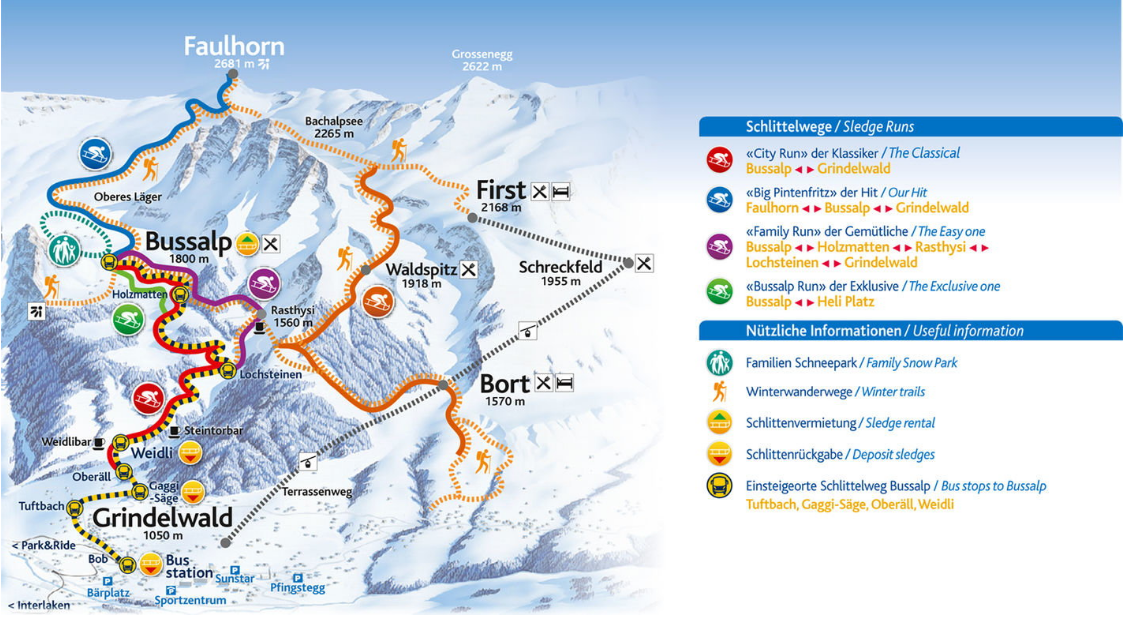 You can get to Grindelwald easily via car or public transport. From there, you take the ski lift up to First which is the highest point you can reach by lift. Sledges can be rented at various places (Intersport Shops). From First, you need to hike up to the Faulhorn where you start with the sledging. The hike takes around 2 hours depending on how fast you are. It's around 600 meters of altitude you need to overcome.
From there, you sledge down to Bussalp first and then continue down to Grindelwald. Depending on how much snow you have, you need to stop some kilometers before the town. This year, we were lucky: We could basically sledge down to the center of the town.
This is a great day trip which I can heavily recommend, especially on sunny days, you have amazing views on the mountains of the other side of the valley.
Pictures