Saariselkä, a small town in Finland north of the Arctic Circle, offers more than 200 kilometers of cross-country trails. So it's definitively the right place to go for cross-country sports although it's a touristic hotspot.
Additionally, it's quite a good spot for watching the Aurora Borealis as you can see on the pictures below.
I recently spent some time there for cross-country skiing (skating), dog sledging, winter hiking and watching the Aurora. A very nice trail that I can heavily recommend for cross-country skating: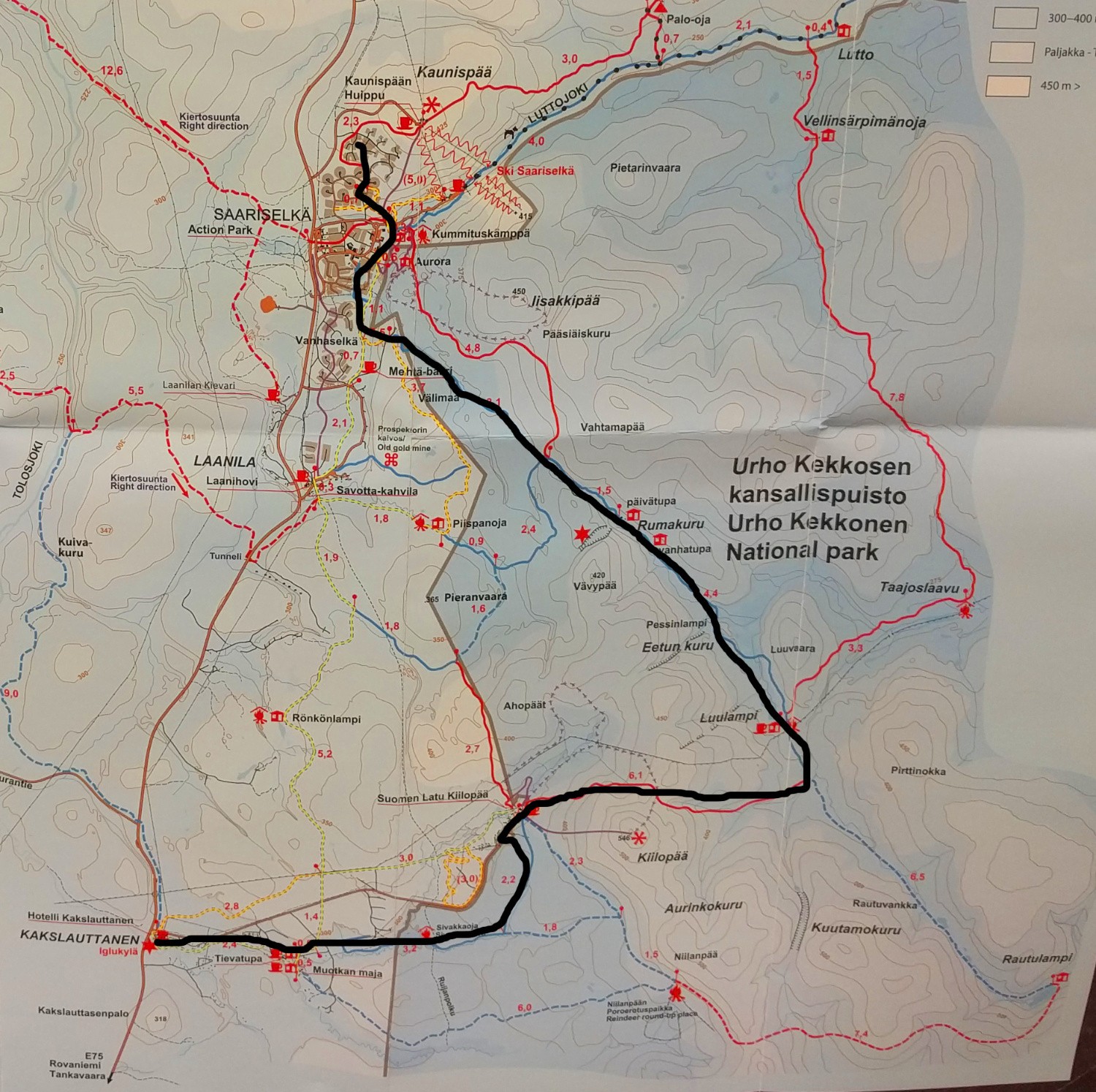 flowchart LR A[Saariselkä] --> B[Rumakuru Hut] B[Rumakuru Hut] --> C[Luulampi] C[Luulampi] --> D[Kakslauttanen]
From Kakslauttanen, you can take the public ski bus in order to get back to Saariselkä. The whole trip is, depending on your speed, a trip for the whole day (roughly 25 km). In case you have enough time, there are plenty of possibilities to do overnight trips for 1-3 days.
Pictures