It was 2012 when we spent a short weekend hiking around the area of the Rheinwaldhorn in Switzerland. (The complete trail can be found on the amazing website of map.geo.admin.ch - here.)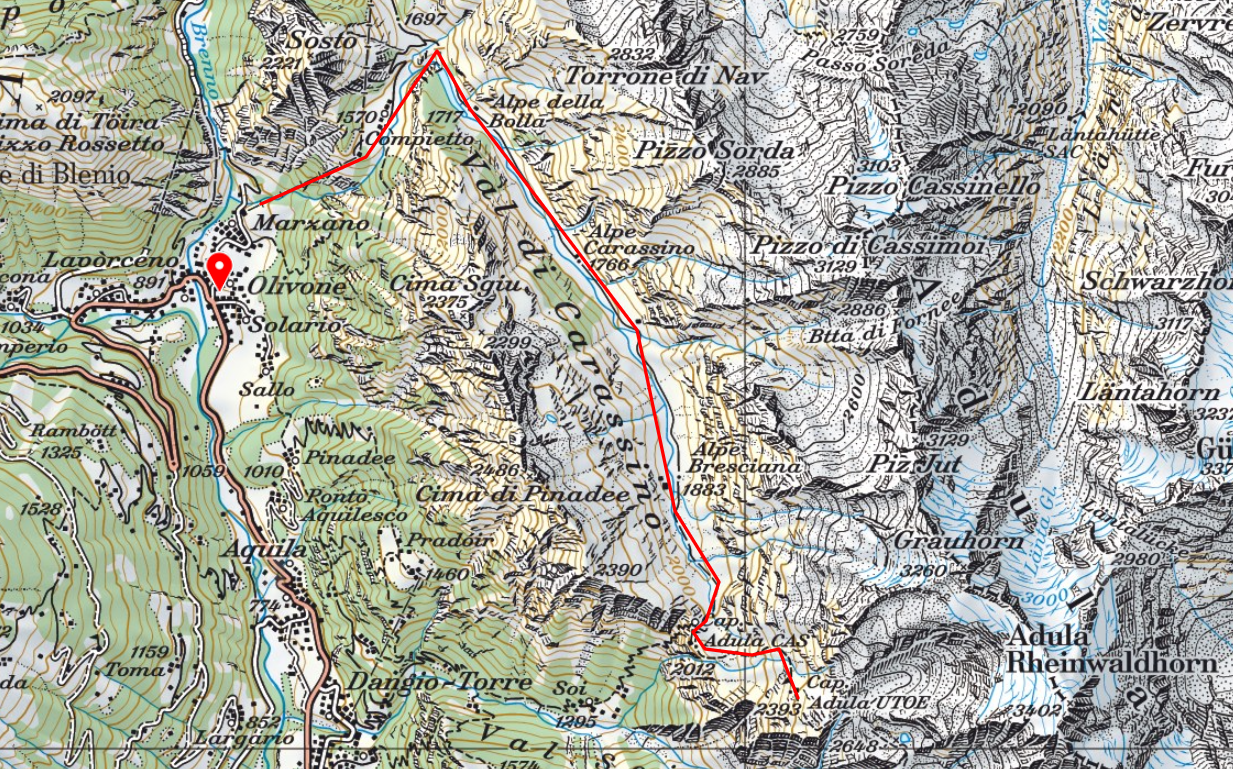 We started in the town of Olivone which can be reached via Biasca by bus. In Olivone you climb up a narrow mountain path up to the dam. From there you head into the valley, crossing by the Alpe Carassino and continue further up the valley.
It was August in Switzerland and we met a huge amount of marmots on our way. At the end of the valley, we climbed up to the Capanna Adula UTOE on 2393m and wanted to continue over the mountain pass heading south-east. However, it began to snow in the later afternoon (in August!) so we had to turn back after heating ourselves up at the Capanna which we had completely for our own. The refugio warden was surprised to see us - we obviously didn't check the weather forecast beforehand.
On the way down we took the shortcut directly down to Aquila.
Pictures