There are essentially only two drugs that Western civilization tolerates: Caffeine from Monday to Friday to energize you enough to make you a productive member of society, and alcohol from Friday to Monday to keep you too stupid to figure out the prison that you are living in.

Bill Hicks – American stand-up comedian.
Introduction
The Altiplano / Puna region in South America can be addictive - once you get there and spend time out in the wild nature, there is a high probability that you will come back, despite all the suffering and pain you go through. After having spent months in this region in 2016, I went back in September 2017 for a couple of weeks, this time accompanied by a friend who was new to desert hiking.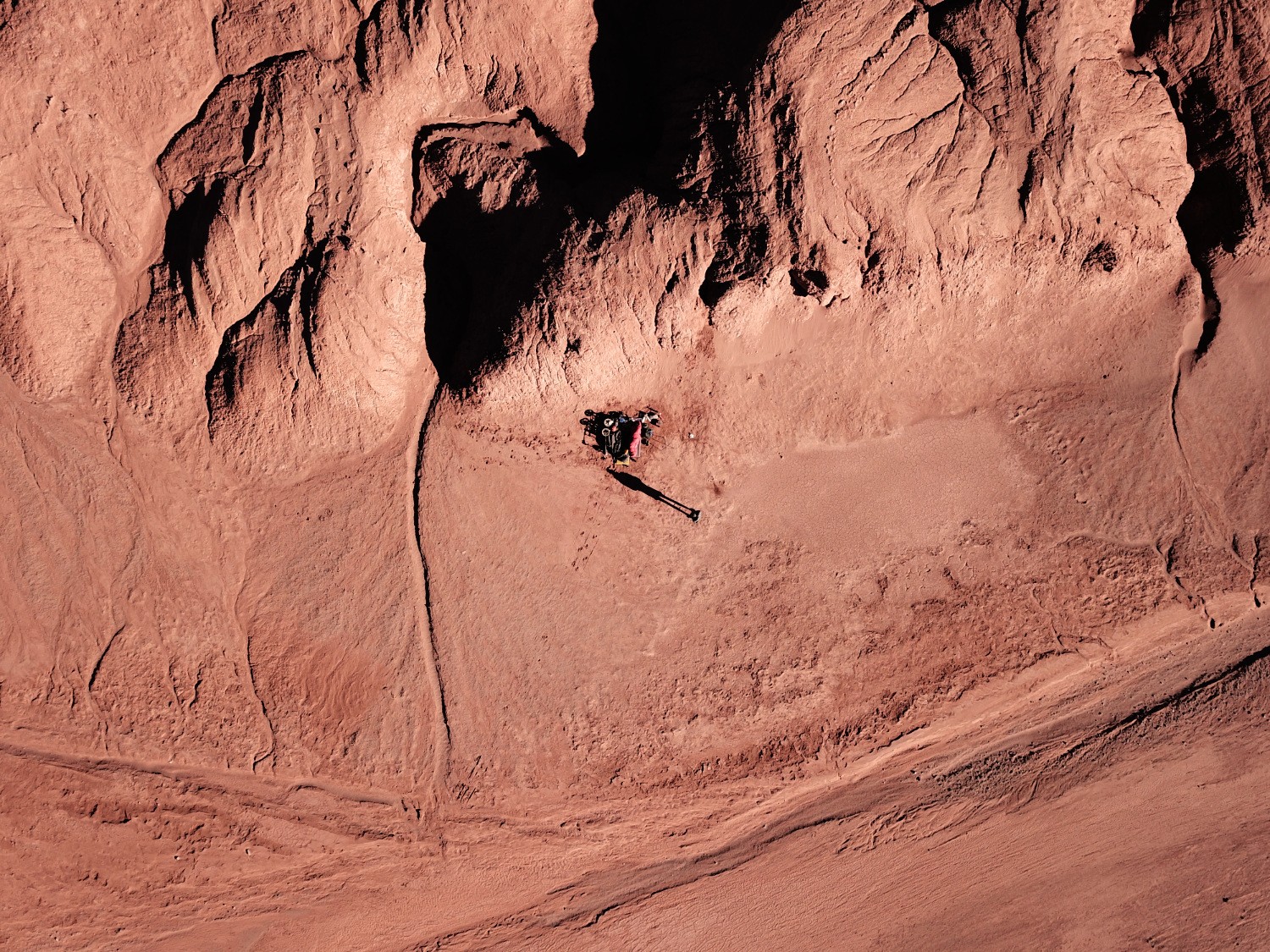 We had a promising plan in our pocket which we wanted to put into reality - however, as you can imagine, things turned out differently and we weren't able to accomplish the original intentions due to multiple reasons. Mother Nature had different plans for us and taught us to learn how to fail and start again, differently, coming up with a new plan. And again, we had an amazing time out in the desert of the Puna de Atacama with plenty of lessons that are hard to find in the normal western daily routine.
Route
At home, on the screen, during the planning stage of this trip, the original route looked well. However, as you can imagine, as soon as you hit real nature, things can quickly look at you in a completely different way. The main reasons for us to change the original route were: altitude sickness of my colleague + strong storms.
First of all, due to the altitude sickness we lost some days in order to get back to normal and it needs to be mentioned that the original route does not provide a lot of options in case things are not working out as planned (e.g. you are slower and need more time etc.). You need to push through more than 200 kms or even more, depending on which route you take, from Tolar Grande to Antofagasta de la Sierra. And there will be several thousands of altitude meters as well that you need to climb - not even mentioning all the altitude meters you need to descend. So including breaks and worst-case scenarios you should plan 2-3 weeks in total. Please also consider the time you need in order to get out of Antofagasta de la Sierra - more on this in the hints section below.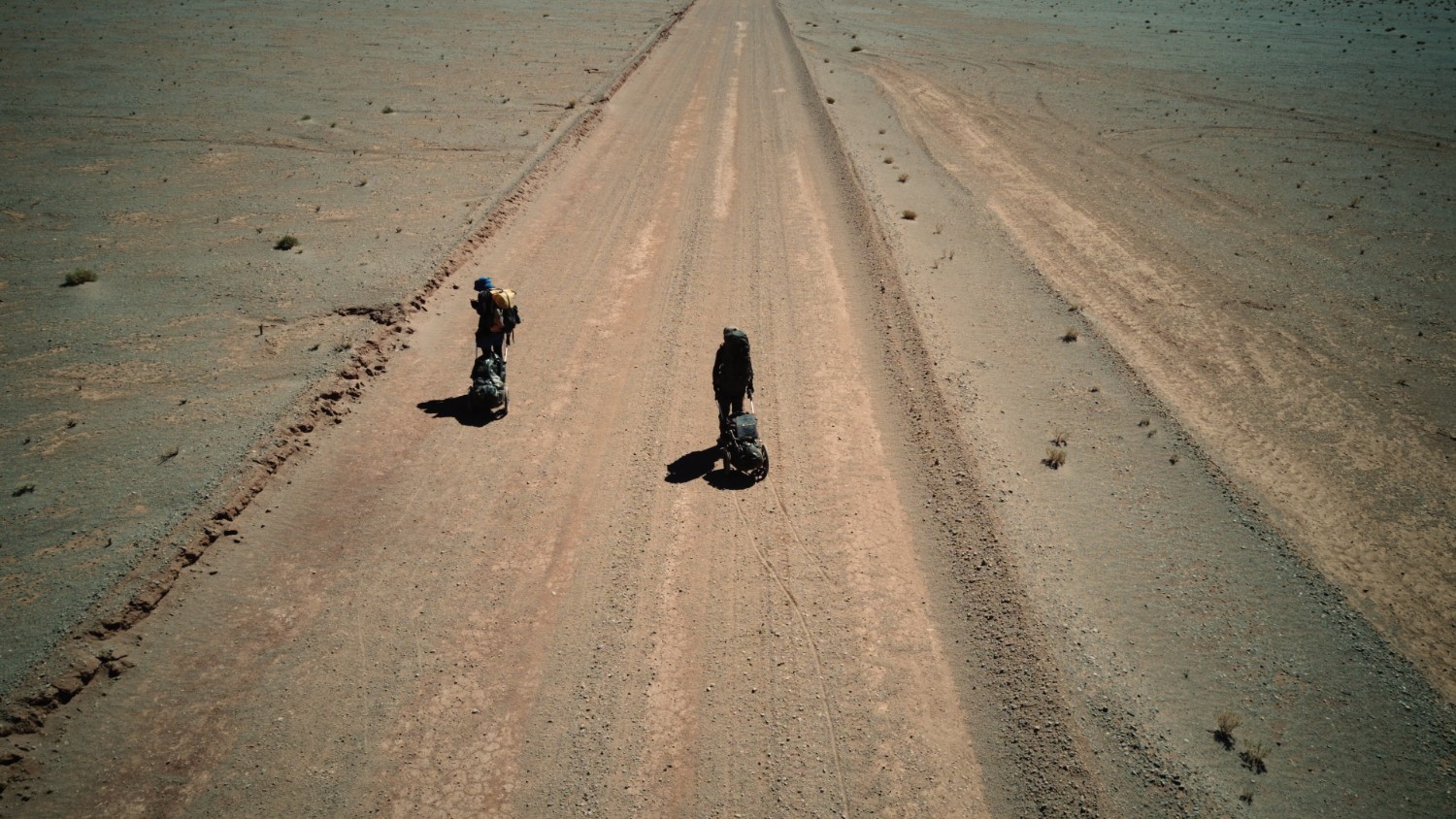 The second issue besides the timing problem was the strong storms that were ongoing at the time we arrived in Tolar Grande. We had discussions with locals + mining folks coming through Tolar Grande and the forecast didn't look great - additionally, our original route through the salar does not provide any hideouts in case of storm & sandstorms. It was kind of strange weather to be honest, since I didn't experience storms of such a force in 2016 more or less at the same time (late August / beginning of September) - even the locals told us that this weather is not common during that time of the year.
So, this route was nice and challenging but was made for perfect health and weather conditions - we had neither of them. Hence, we did the decision to change the plans - and it turned out we were totally right with this choice.
Original Planned Route
Below you can see the originally planned route heading south from Tolar Grande - the place where I ended my trip in 2016.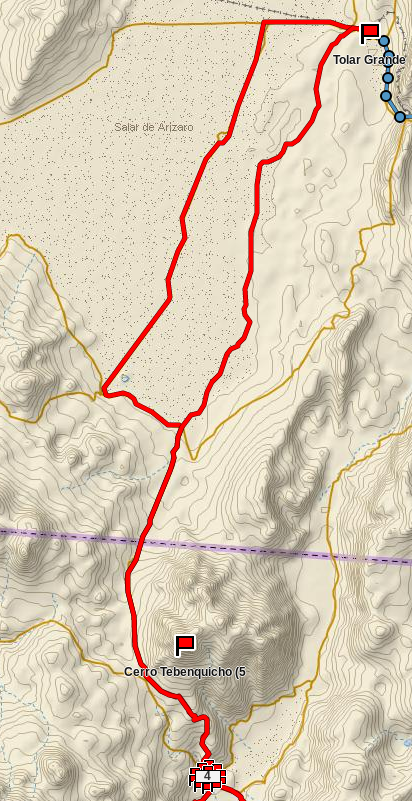 There are basically two ways that will guide you south from Tolar Grande - the left route goes directly through the Salar de Arizaro and the right one leads along its shore more or less until they meet again south of the salar. You will understand how I built the plans in case you follow my planning instructions here and here. Be aware that you have no shelter or hideouts in the salar in case of strong winds which can end up in an uncomfortable situation for you.
After you leave the salar, you need to climb up to approx. 4300m altitude and cross the pass close to Cerro Tebenquicho. We heard from mining folks that this route is not in the best condition - which is not the biggest problem for hiking folks, but more for the 4×4 community. Afterwards, you will head down to the town of Antofalla where basically a few dozens of people live and where you can resupply with water and some basic food. The total distance until Antofalla from Tolar Grande is roughly 150 km depending on which route you are taking (through the salar or the other one). You need to climb approx. 1300 m up in total and descend between 1300 & 1400 m in order to get to Antofalla.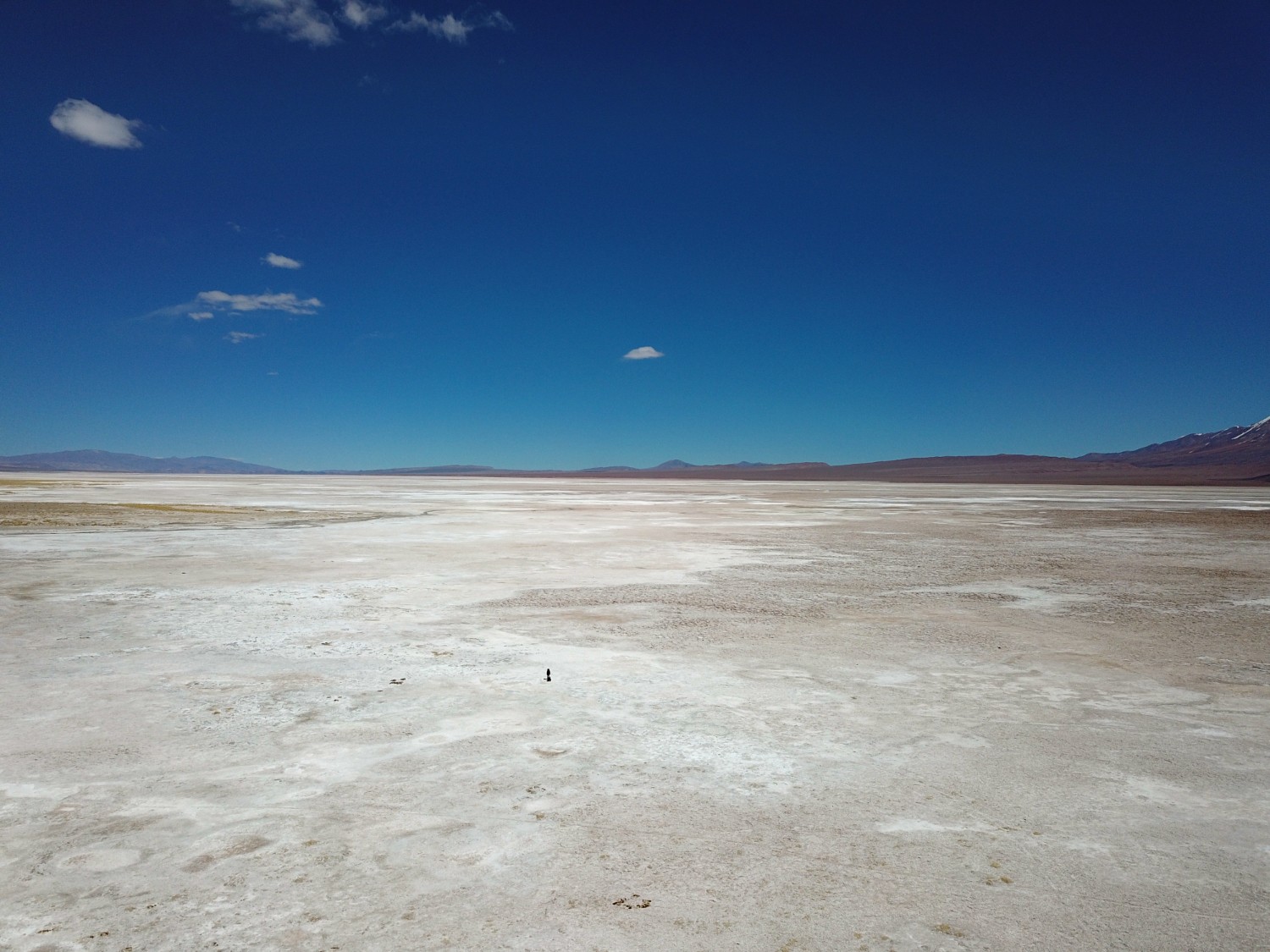 There is another alternative which I did not mark in the map above since I was not aware of it until we talked to locals in Tolar Grande: There is a small oasis with only two people living there - this place is called "Antofallita" (GPS: -25.247607, -67.521232) and is located north-east of the Tebenquicho mountain. In case you take this route, you will have one additional stop before you reach Antofalla, however the total distance is longer than the solution proposed above. An motorbike report can be found here - I expect that you can resupply with water in Antofallita, but not with food.
In general, you will see potentially some people in the salar coming and going to the mine (Mina la Casualidad) in the south-east - afterwards, I would not count on meeting any humans.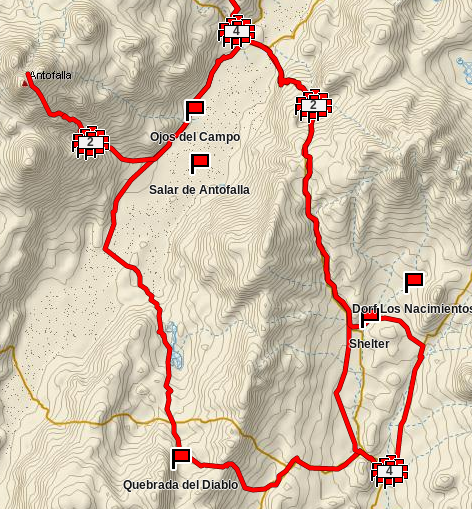 From Antofalla, you have basically two options in order to get to Antofagasta de la Sierra where this trip ends. You can either take the road through the salar and climb up the mountain range east of Antofalla before heading south to Antofagasta - or you follow the shores of the Salar de Antofalla to the south before you cross the salar and climb up the range in order to get to Antofagasta in the east. The second route is longer and most probably more lonely than the first one mentioned.
The map above also shows the option to climb the Antofalla volcano. Important: This route is pretty much BETA - the official route to climb the Antofalla Volcano (6440m) is approaching the volcano from the North and not from the South as listed in the map above. According to the information I have, this is the best way to approach the volcano by 4x4. Generally, climbing this peak should not be underestimated and it's a challenge on its own. There are hardly people out there and just getting close to it takes days - it will take probably a week in total to just get to the top from Antofalla and back by foot via the route proposed above. Additionally, following the plan I proposed, there is no official trail which will make climbing a challenge by itself. But I think it's doable, even via the non-official way - it just takes a lot of time and endurance (Expect that I'm wrong until I had the chance to prove it on my own).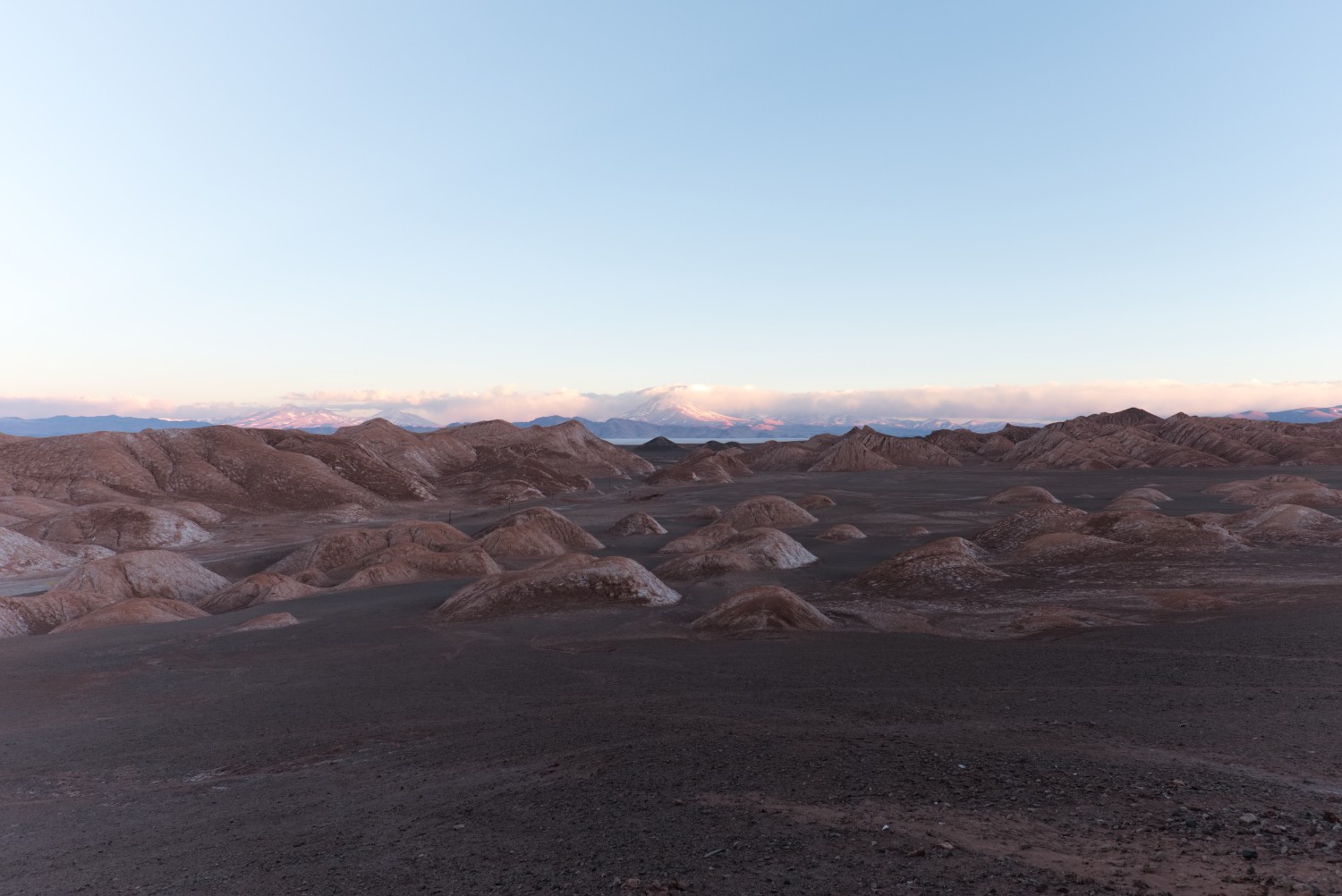 The Alternative Route
Tolar Grande is connected to the small mining town Pocitos via a trail of approx. 100 km. Due to the weather circumstances and the time we already lost, we decided to take this way and then potentially extend the trip towards Antonio de Los Cobres in case we still would have time (we didn't).
From Pocitos, there are two possibilities to get to San Antonio de Los Cobres: The northern route which is the standard route for the 4x4 traffic - and the southern route via Santa Rosa de los Pastos Grandes. This would have been our preferred one - pretty lonely with high ascends up to 4700m altitude. But prepare for another 120 km in case you intend to go down the southern route - unfortunately we didn't have the time to do it.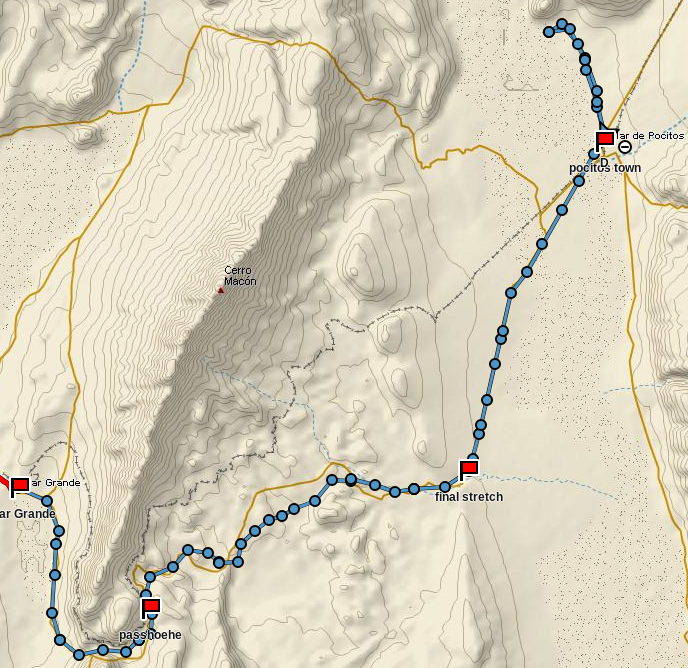 This Tolar Grande - Pocitos trail heads south from Tolar Grande and then climbs up the mountain pass before it heads north-east towards Pocitos. The final stretch is basically walking 30 kms straight through the Puna and then through the Salar de Pocitos. For us, it was the best choice since the strong storms would have made the days in the Salar de Arizaro difficult / close to impossible. We are talking about winds faster than 100 km/h which make hiking / standing a real challenge.
The first days were fine from a wind perspective, but then heavy sandstorms coming from the west set in and forced us to hide close to the Salar del Diablo. We were basically hiding under a rock for 36 hours since the storm was blowing throughout the day and the night which is extremely uncommon for the Puna winds. Normally, winds set in around midday and stop when the sun sets. This one blew the whole day and the whole night bringing a huge amount of sand with it - the video below is just a short footage of us hiding under a stone.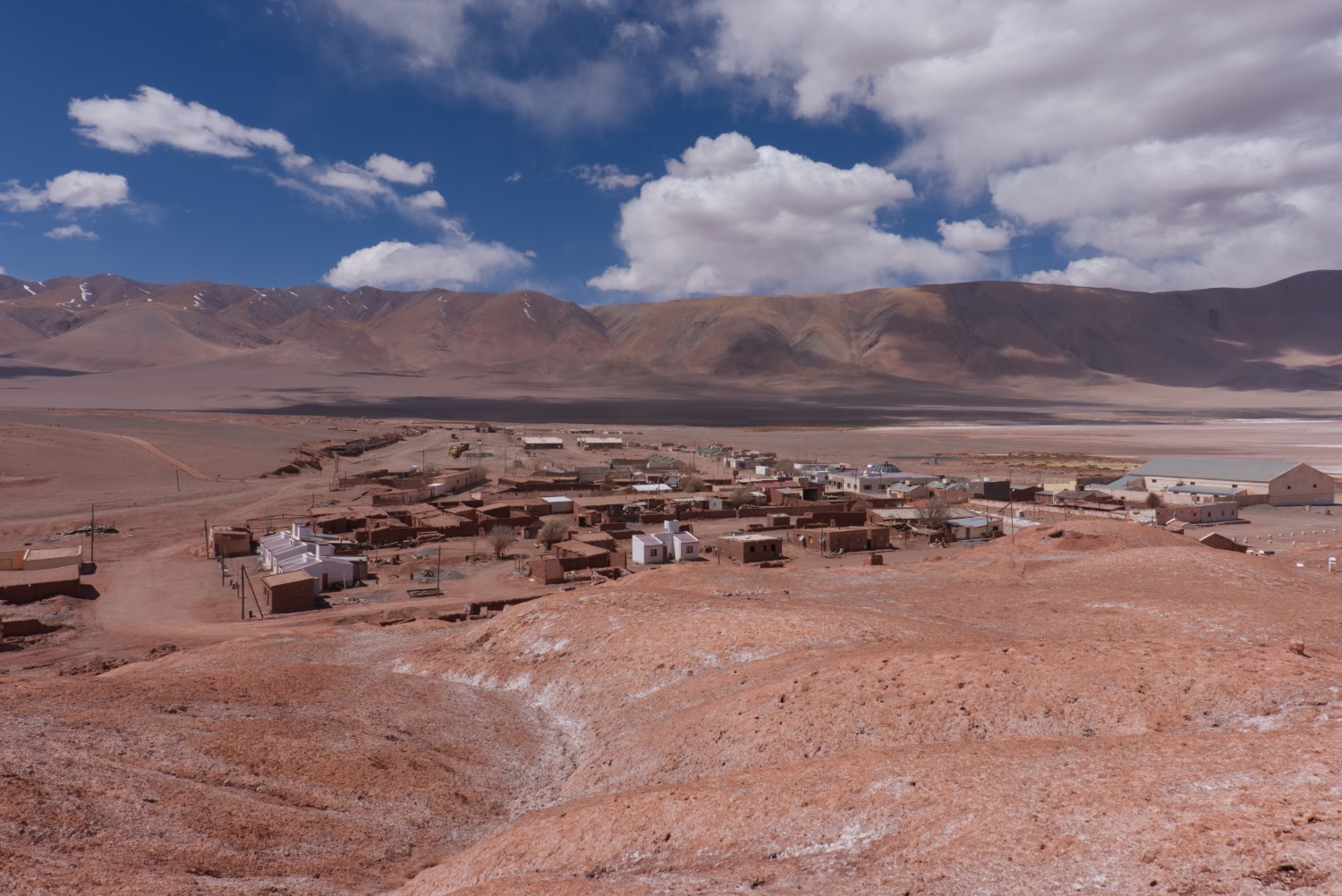 After this "delay" the rest of the trip went fine and I have to admit that this route was one of the most beautiful I hiked in the Puna so far: You have the "mountaineering" part in the first beginning where you climb up to 4100 m - then you descend slowly over the next days through amazing salars, deserts, and smaller mountain ranges - all in all, you will face a huge amount of diversity just within a few days. Due to the size of the landscape, this is not normal since you often need to walk 100 km or more in order to be able to experience a significant change in the landscape. This route was different, so I can definitively recommend it.
The trail is in a very good condition (gravel road) since people living in Tolar Grande frequently use it - but you should not count on any support from locals, as always.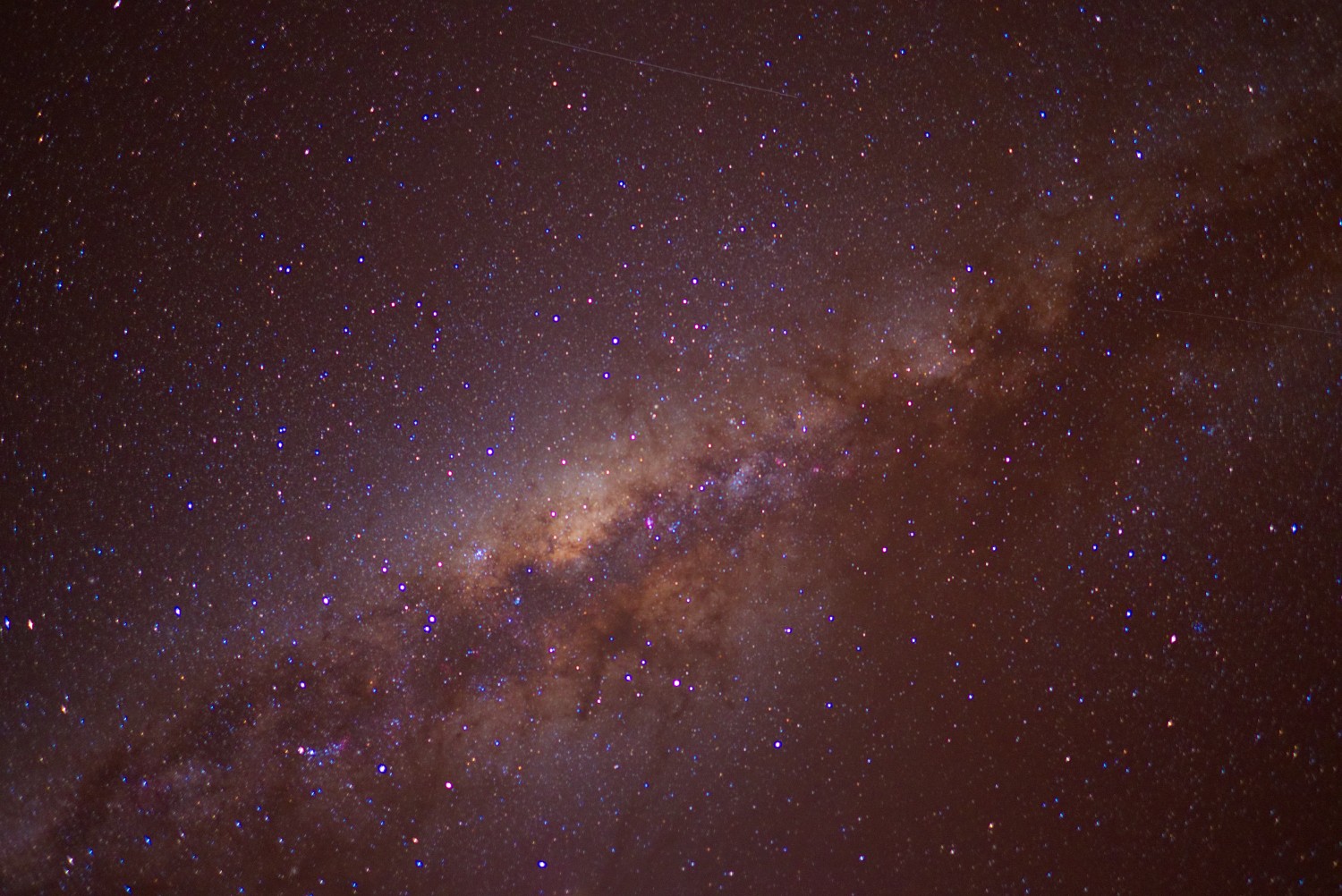 Hints & Tips
Just some additional tips & hints in case you are heading out to this region by foot:
In case you need camping & outdoor equipment in Salta, it is not easy to find any quality stuff but there is a shop where you get even camping gas easily: "La Casa del Pescador" - located at Avenida San Martin / Chacabuco
Hostel recommendation for Salta: La Casita de Salta - cheap, close to city center, huge apartments with plenty of space for outdoor gear and even bicycles
I can recommend a driver who is able to help with transfers around the region. If you have time and you are traveling on a low budget, get the public bus from Salta to Antonio de Los Cobres and then try to find someone going there / hitch hike. It's possible but it will take some time. Alternatively, there is one public bus from Tolar Grande «–» Salta and return per week (!).
Tent: Again, I didn't bring any tent and again it was the right choice. Bring a good sleeping bag instead with a good mat. Tents wouldn't have withstood the storm as geologists in a 4x4 experienced - they lost parts of their basecamp including tents that broke etc. due to the storm. So you better not rely on the tent but try to chose a route that could provide natural hideouts & shelter. Did I mention that there is a close-to-0 probability of rain in August/September?
Storm: Don't underestimate the force of nature - plan properly in regards to food & water, meaning, you potentially need to stay somewhere safe for 1-2 days. Check with the locals if possible in regards to the weather forecast and do your own research as well. In Tolar Grande I went out one night during the storm to check how bad it really is: very strong wind, partially rain + snow (!!) + sand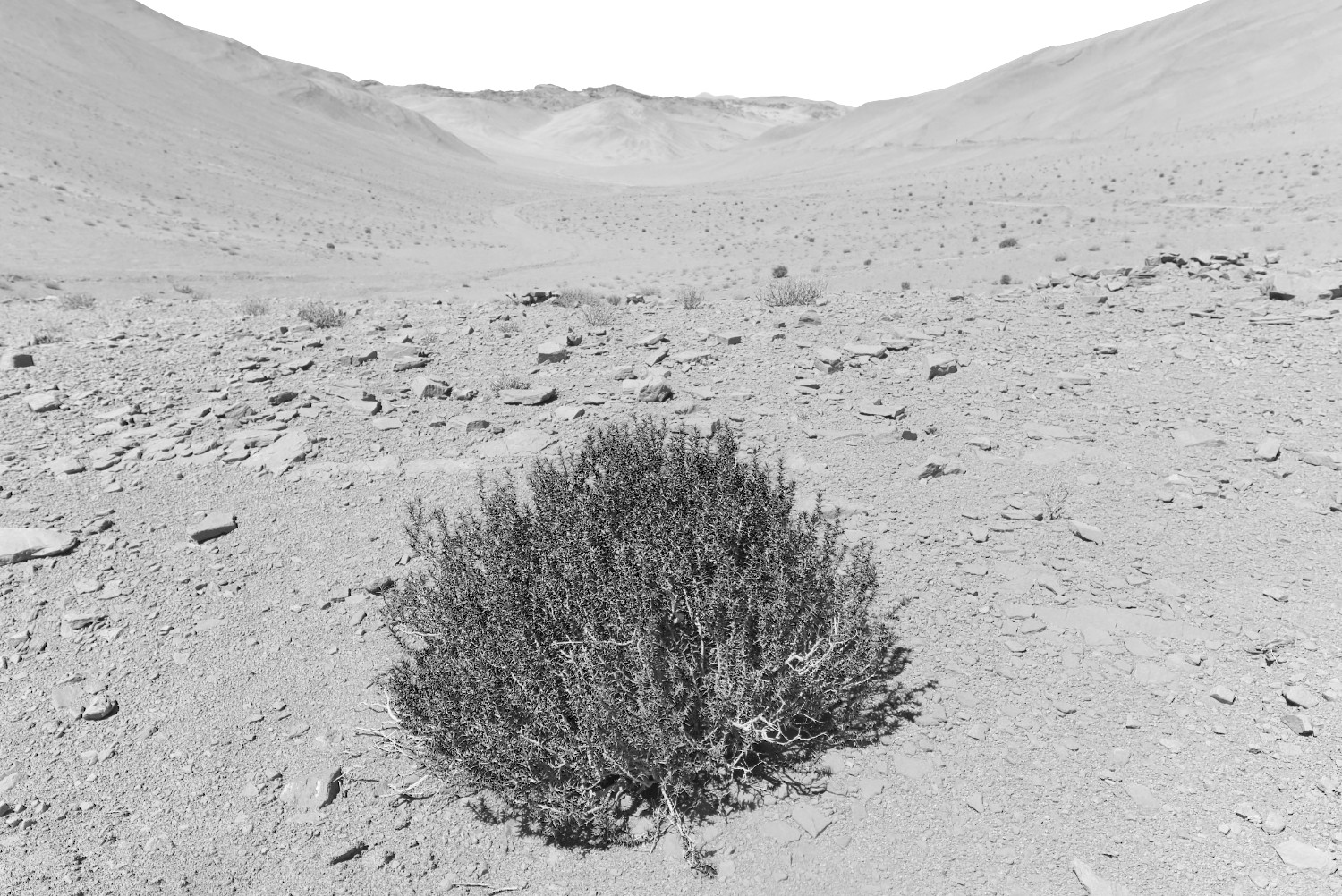 Weather Forecast: I have some good experiences with Meteoblue.com - heard also some folks that use yr.no from time to time, but I didn't use it yet
Freezing Nights: Keep in mind that you can get temperatures easily below -20 degrees at night - so bring along gear that you would consider to take to the poles.
Hideouts: There is the old train station after you made it to the top of the mountain pass (GPS: -24.652332, -67.307670) - we didn't see any water here but good and safe places to sleep if needed. There are also some good hideouts close to the Salar del Diablo (GPS: -24.634953, -67.2564775)
Resupply: no possibility to resupply with water & food on the complete trail
Antofagasta de la Sierra: You can actually call this place a "Town" - should have hotels, Internet, ATM and also some buses leave there to places outside of the Puna
Tolar Grande: There is wifi at the school which is bumpy but should work - there is also a cell connection in the town depending on which carrier your contract is supporting
Benpacker Lessons Learnt: I used a Duffle Bag normally with the Benpacker which is working great - my colleague used the Benpacker with a normal Ortlieb Waterproof Bag (biggest size I guess) which worked out perfectly as well - the complete Benpacker fits in it so you also have no issue with the transport.
Conclusion
Hiking the Puna is always an experience full of lessons about nature, life and yourself. I guess this is the reasons why it can be somehow addictive. The trail this time was more on a beginner level but provided amazing views and nature experience - more than any other Puna / Altiplano trips I made in the past. So in case you want to start slowly, give it a try - it's definitively worth a visit although getting there takes basically days.
Pictures