In El Bolson you can literally watch the time going by. There is no rush, no stress, especially if you hike up the mountains towards the border of Chile and hop from refugio to refugio, enjoying delicious self-made pizza and cerveza.
While El Bolson is a known place amongst the backpacker scene, the hikes up in the mountains are not flooded by tourists yet. I was there over the Easter holidays 2015 and even then I met only few people.
Tour Information
You can either bring your own tent or pay for a place to sleep in one of the multiple refugios. The owners will be grateful. In order to get to the starting point, take a remis / taxi - I got dropped here down at the Rio Azul: -41.93941, -71.55924.
From there hike up north and cross the river via the rope bridge here: -41.92292, -71.55892. I continued hiking up to Refugio Hielo Azul: -41.88884, -71.6394. Check out the website of the El Bolson Tourist Office here. Additionally, now in 2021, elbolsontrekking.com is a good place to visit as well with lots of information.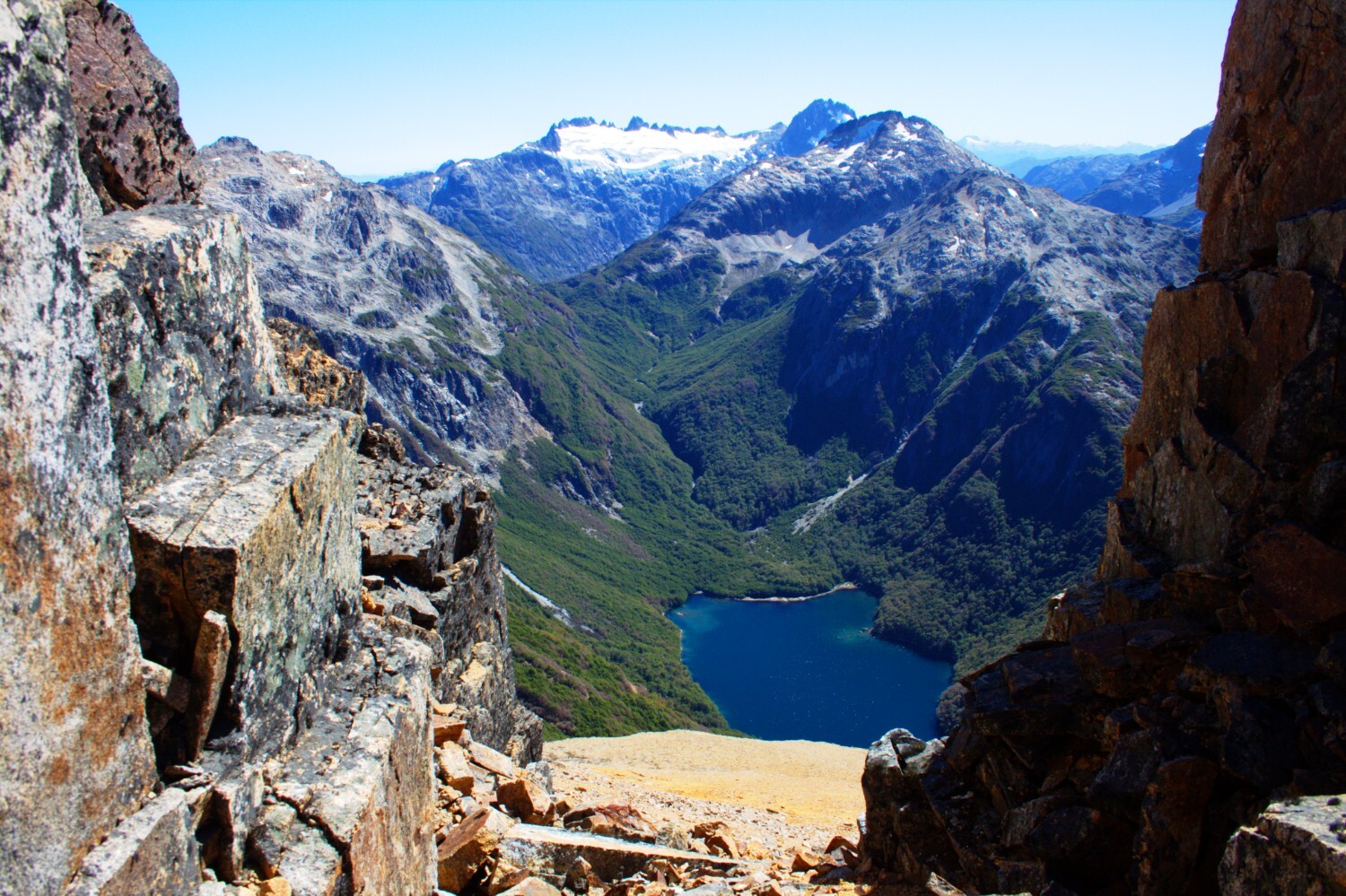 My way of hiking (excluding non-listed extensions):
Refugio Hielo Azul
Refugio Natacion
Refugio Cajon del Azul
Refugio El Retamal
Refugio La Horqueta
Refugio Los Laguitos
Refugio Encanto Blanco
Difficulties & Challenges
None - easy trails, hardly a chance to get lost even without a map (not recommended - you get a basic map in the tourist office in El Bolson), enough opportunities to refill water and food can be bought at most of the refugios.
Tour Alternatives & Ideas
In case you bring a packraft (which I didn't) and enough time (which I didn't either), I thought about extending the trip from Refugio Los Laguitos further north-east to Lago Soberania and Lago Montes. From there you can head down to Lago Escondido. There is no official trail so it could be an interesting challenge. However, locals told me that the area around Lago Escondido is private so this is something that should be reviewed again before you head out.
Pictures