The trip I will cover in the post was a short 3-4 days trip we did in September 2015 around Mendoza, Argentina. This region allows you easily to chose amongst plenty of different possibilities to plan your own trips / routes in the amazing pre-Andes environment of Argentina.
Tour Information
The three of us started in Mendoza and hired a taxi to bring us out of town to the starting point of the trail: -32.86059, -68.93973. We used a part of a circuit trail which follows several mountain ranges close to Mendoza - the part we walked was pretty amazing so I can definitively recommend it. We followed the trail anticlockwise until we descended down to the gravel road 13 close to those ruins: -32.81588, -69.00184. From there, follow the routa 13 towards north - you will pass a farm where you can ask for water: -32.78947, -69.02105. Further up the road turns left into the the mountains - basically here: -32.7932, -69.03319. From here we headed south-west towards the lake close to Potrerillos: -32.95319, -69.16084.
Finally, we wanted to extend the trip originally but we ran out of water. This is the biggest issue you will face there so bring plenty of it and don't count on any real possibilities to refill.
In terms of alternatives: Following the gravel road 13 starting in Mendoza and ending near Uspallata in the north would be a nice little trip with probably pretty amazing views. Wikiloc.com should be considered as a great source of information that could contribute to creating your own trips in this area. If you bring your packraft: Rafting the Rio Mendoza with a packraft after crossing the Andes from Santiago de Chile towards Mendoza would be a great adventure I assume - be prepared for some white-water. I hope the bigger map I linked below in the Picture section will be helpful for future planning purposes.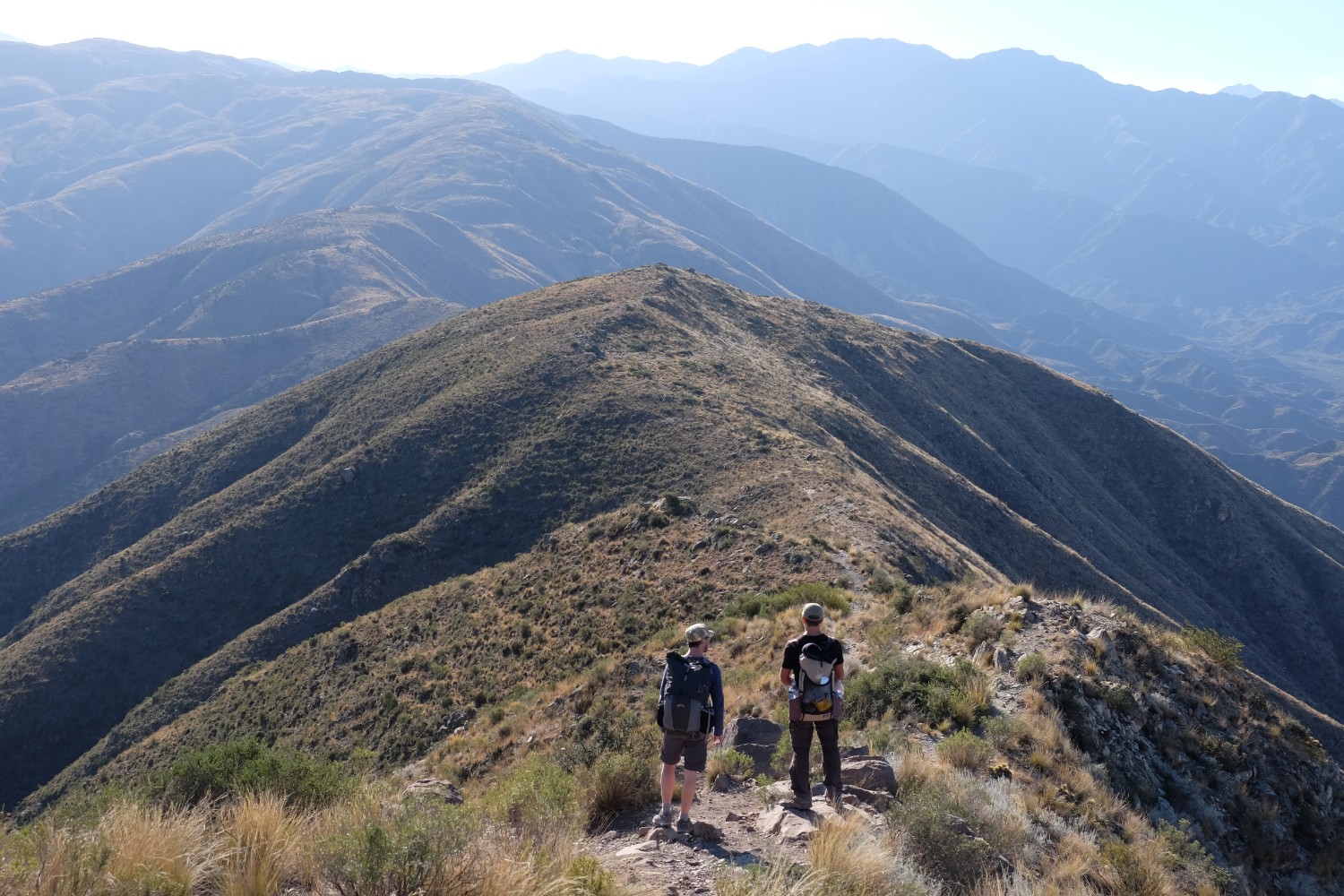 In Potrerillos you can find a tourist information - additionally there are buses coming down from the north on the routa 7 going to Mendoza. You need to ask locals for further information / timetables. Hitch-Hiking should be possible as well - however, we didn't try it.
Pictures